The other aspect that COTRADO ALAC wants to highlight comes from Brazil, and the work done around the Social and Solidarity Economy, associated with revolving funds. These funds aim at self-management and should seek the ability to produce local, national and regional income to finance all possible struggles.
It has been demonstrated that there is political work in the capital of Brazil that stems from the capacities generated by grassroots organisations. The aim is for this excellent work in the state of São Paulo, the largest in Brazil, to spread throughout the country, in the 27 units of the federation, which have their own specificities and particularities. Brazil represents almost half of the population and surface area of Latin America and every organisational effort helps to strengthen ATEMDO and COTRADO ALAC as a whole.
In relation to self-management, which is at the heart of the autonomy strategy combined with a global strategy, the contribution of revolving funds is very important, and is one of the five common activity strategies of COTRADO ALAC for the period 2023/2024. Solidarity revolving funds, a social technology for territorial strengthening, has self-management at its core and is the gateway to a Welfare Society.
On August 23, ATEMDO attended a meeting in Brasilia with the Ministry of Agrarian Development. The Ministry, represented by the National Secretary, committed itself to ATEMDO's demands, together with the methodologies and support for solidarity finance, and expressed that the political and social moment that Brazil is going through must be used to organise home-based workers in the countryside and in the cities.
The meeting was attended by ATEMDO representatives and also brought together representatives from São Paulo, Minas Gerais, Amazonas, Bahia, Espírito Santo and Ceará, and as we explained, it constitutes our strategic strength and our plan to be present throughout Brazil in the future, to represent this unity and the particularities under the umbrella of COTRADO ALAC and HNI.
Expectations with this ministry arise from the initiative to support solidarity finance, which includes solidarity revolving funds, as well as other methodologies of workers' financial self-management, and together with 10 other ministries seek to dialogue and strengthen our demands and our planning agenda strategy that is exercised through our grassroots construction.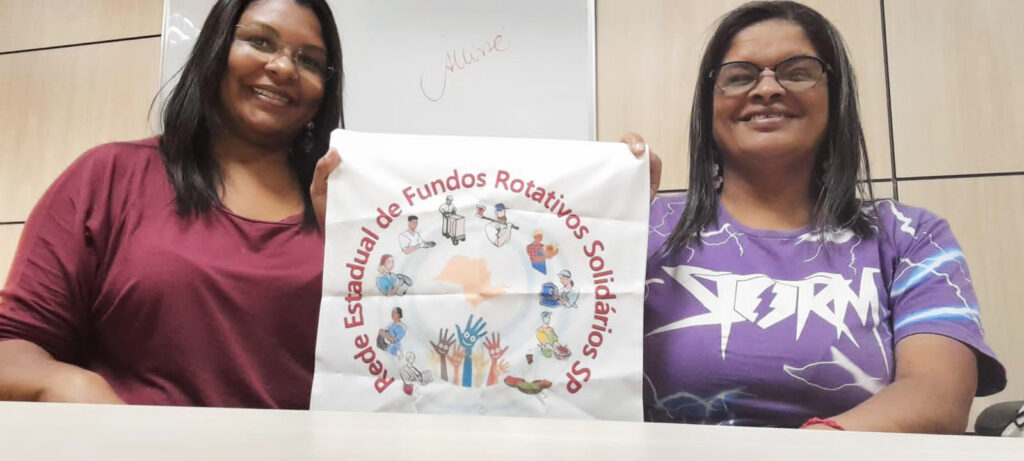 Finally, we highlight how our political and organisational strategy at COTRADO ALAC in Brazil, in partnership with other organisations, connects grassroots work with political work and how this integrates with the work highlighted in Chile and El Salvador: the political work in these three highlighted examples shows how, starting from scratch, we can strengthen our political work. All this work is integrated into a local, national, regional and global logistics supply chain, hence the importance of educational activities in this regard, integrating global supply chain education with a local supply chain and through COTRADO ALAC, a supply chain location.
As we explained, we have similar initiatives in Argentina, Nicaragua, Peru and Uruguay in this regard. We highlight these activities in Brazil, Chile and El Salvador, but they could be extended to the whole continent. As we move towards organising, we also move towards representation as a result of an expansion strategy that aims to represent the full richness of the culture, history and struggle of home-based workers in Latin America and the Caribbean to unite with workers around the world.