On October 20th, home-based workers (HBWs) celebrated International Home-Based Workers Day. This day aims to recognize the contributions of millions of home-based workers to the economy and society, and serves as a reminder of the challenges they face and the need for their recognition and support.
International HBWs Day was established to commemorate the signing of the historic Kathmandu Declaration in 2000, where representatives of home-based worker organisations, government officials and researchers from five South Asian countries met and formulated the Declaration for the rights of South Asian home-based workers.
This year HomeNet International recognized and celebrated the strength, accomplishments, and resilience of home-based workers from around the world in a special webinar.
The event marked the launch of the organisation's first Global Campaign, which will demand for ratification of the ILO C177, the Home Work Convention, and urge for labour rights, social protection and decent work for home-based workers. This campaign aims to bring awareness and change to the often-overlooked and undervalued workforce of home-based workers, who play a crucial role in the global economy.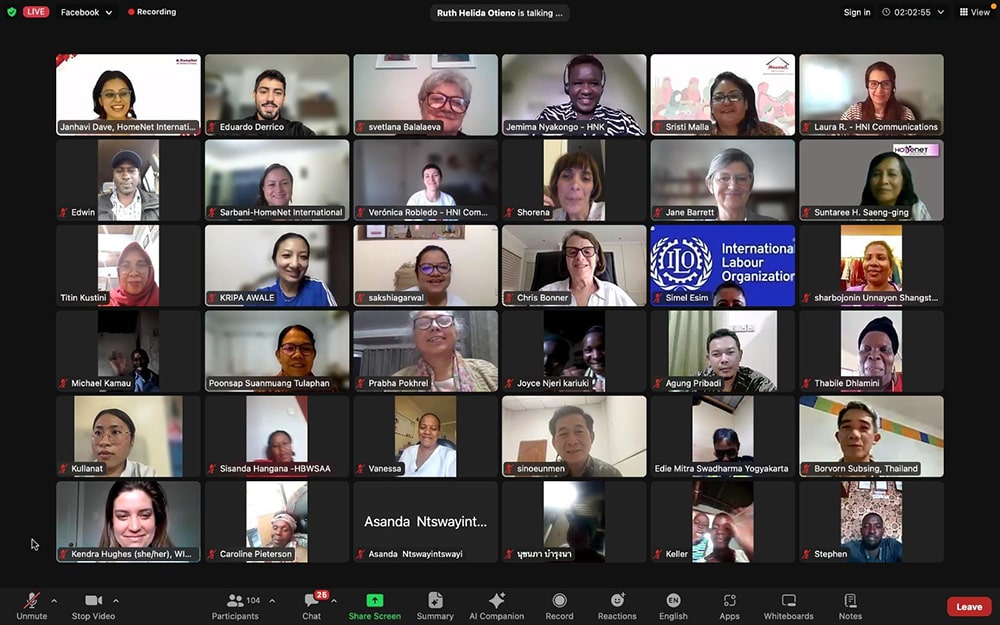 In addition, HNI affiliates and regional organisations took to social media to showcase their events, which include solidarity marches, team building activities, and festivals where their products were sold. They also participated in training sessions and engaged in activities with allied organisations and unions, all with the objective of supporting home-based workers (HBWs).
Home-based Workers Celebrating Around the World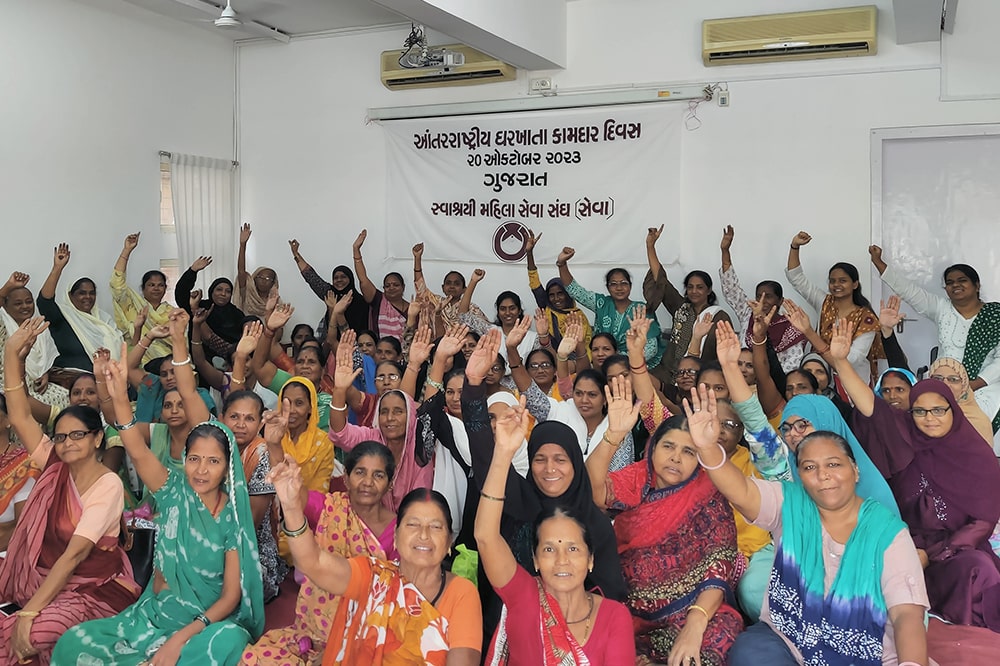 In Ahmedabad, SEWA members organised a meeting to generate awareness on the E-shram card, Occupational Health & Safety (OSH), impact of climate change and mitigation strategies for home-based workers. In addition, a memorandum with demands from the home-based workers trade committee was submitted to Ms. Shruti Modi, Additional Commissioner of Labour, Government of Gujarat. The memorandum had demands that included activation of the Gujarat Unorganized Workers Welfare Board, social security benefits and minimum wage on piece rate for home-based workers.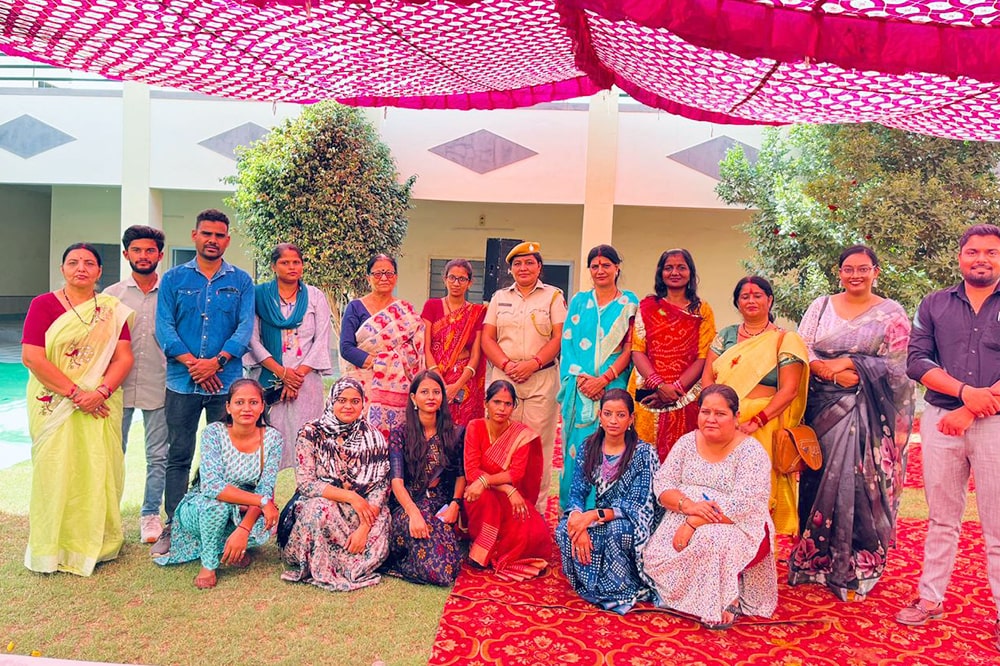 In Rajasthan State, SEWA organised a meeting in Bikaner city which saw the participation of more than 200 home-based workers to discuss the importance of recognising their work and demand for fair wages from the Government both at State and National levels. The day culminated with a cultural program where participants performed traditional dances, sang regional songs and played games. Similarly, in Jaipur city, 54 home-based workers were provided training on types of home-based work, supply chainsand trade committees.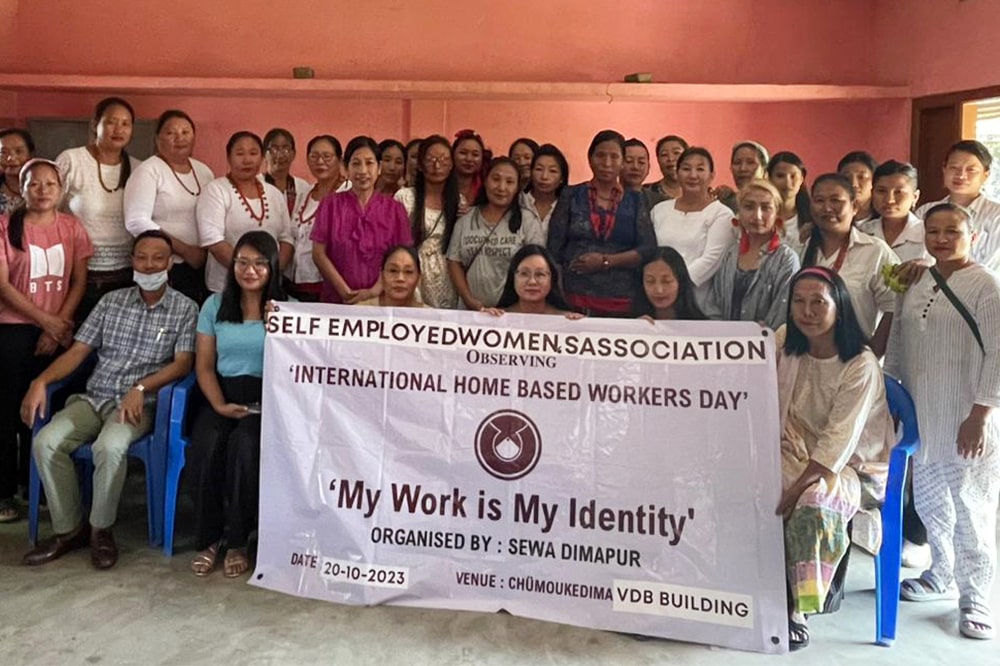 SEWA Dimapur- In Nagaland, the day was celebrated in three districts - Kohima, Dimapur and Shamator by organising meetings themed on "My work is my identity". The event had a session on building awareness on ILO's C177 among its members which was followed by a song dedicated to home-based workers. Also, home-based workers shared about the issues they face in their work and the need for recognition of home-based work in India. Also, an exhibition was organised where SEWA's home-based workers proudly displayed their products.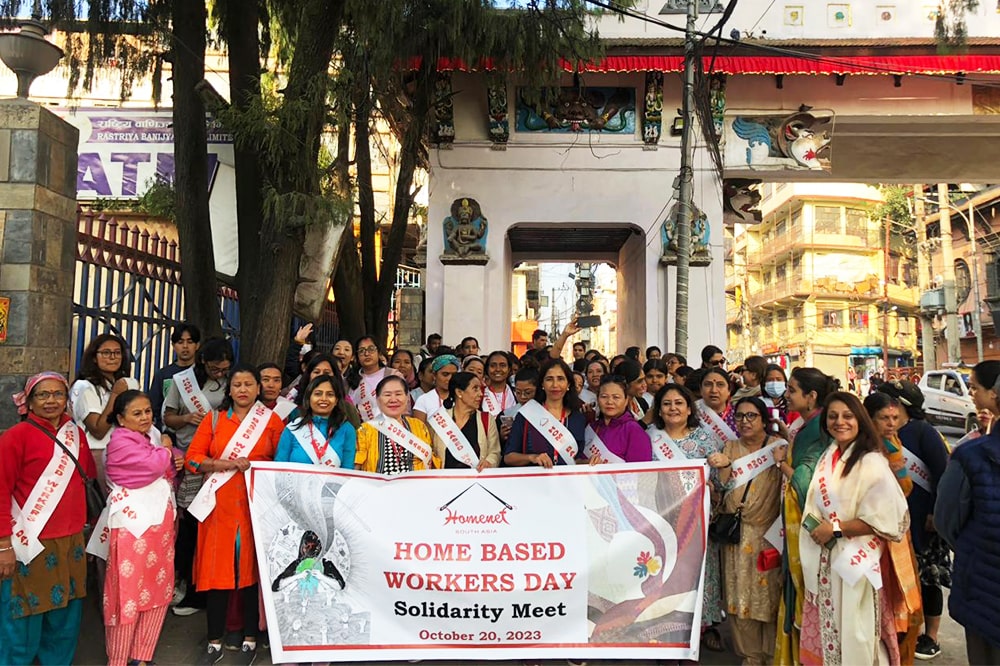 HomeNet South Asia held a solidarity walk in Kathmandu,Nepal with representatives from 7 South Asian countries and HBWs.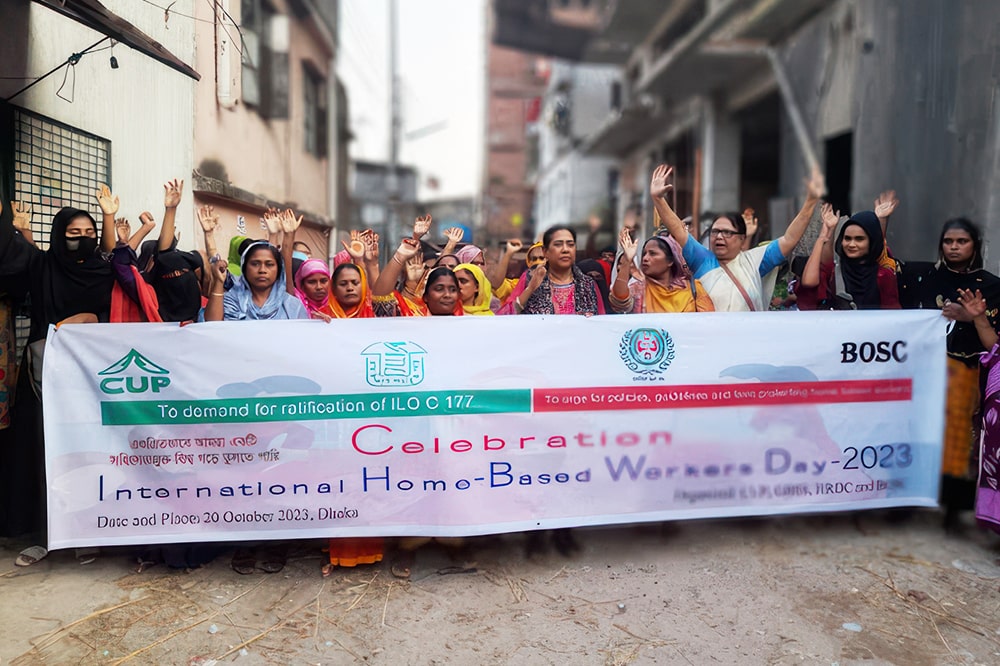 200 HBWs of South City Corporation of Dhaka held a solidarity march celebrating International HBWs day - Bangladesh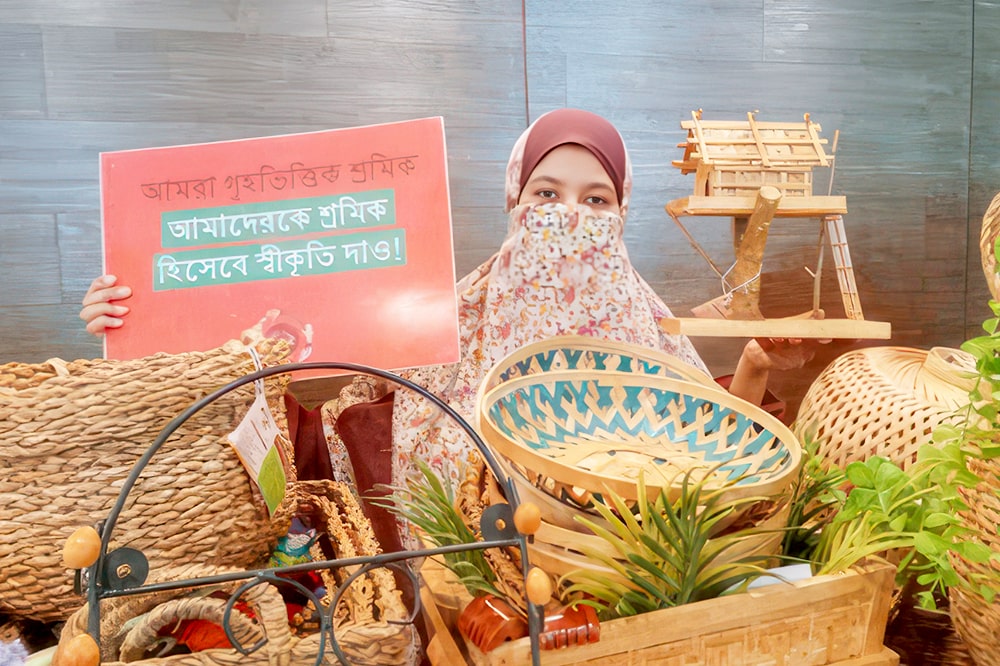 Sharbojonin Unnayon Shangstha organised an event and displayed the products made by home-based workers - Bangladesh.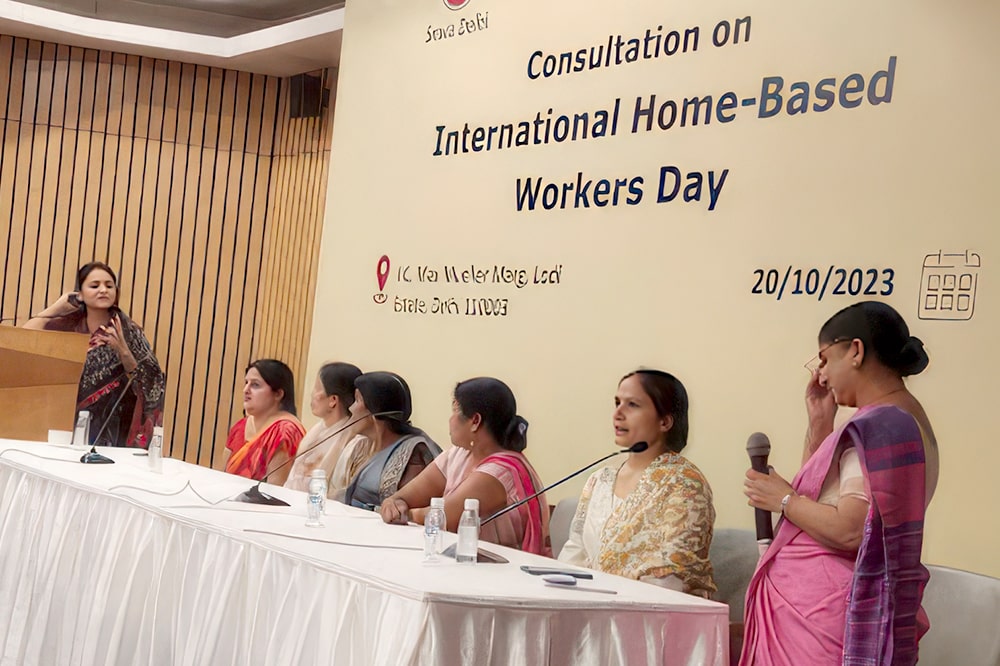 SEWA - Delhi branch held an in person program titled "Consultation on International HBWs Day" where HomeNet South Asia presented a study on Wage Analysis of Homeworkers in South Asia.
ATEMDO held an online forum on rights under the Brazilian constitution, social security, solidarity economy and ILO convention 177.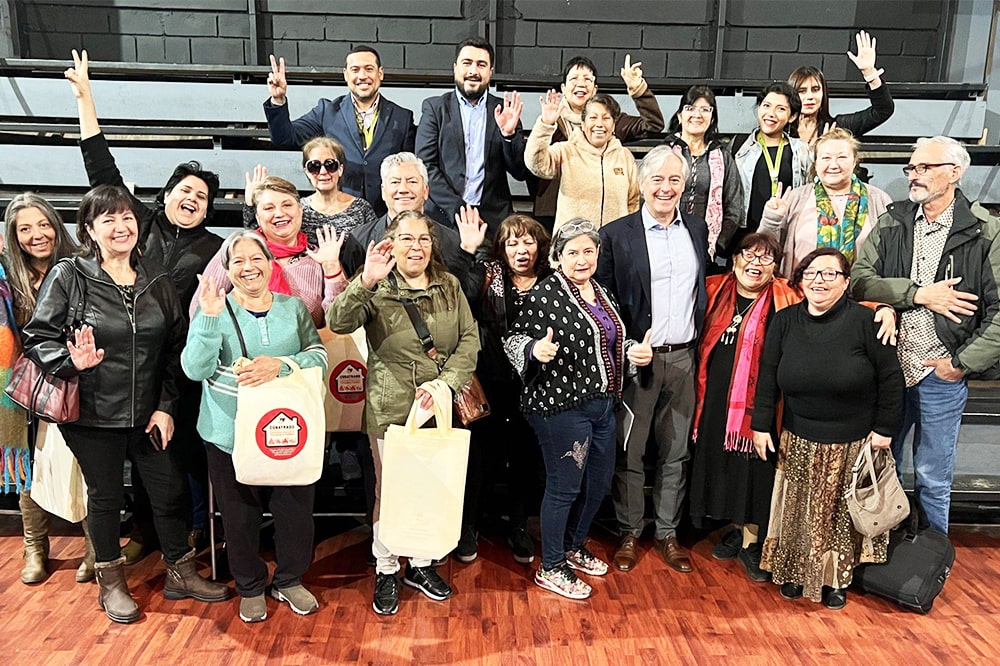 CONATRADO Chile, along with the International Labour Organisation ( ILO) and Ciudad Sur held a forum to discuss Social Security for HBWs.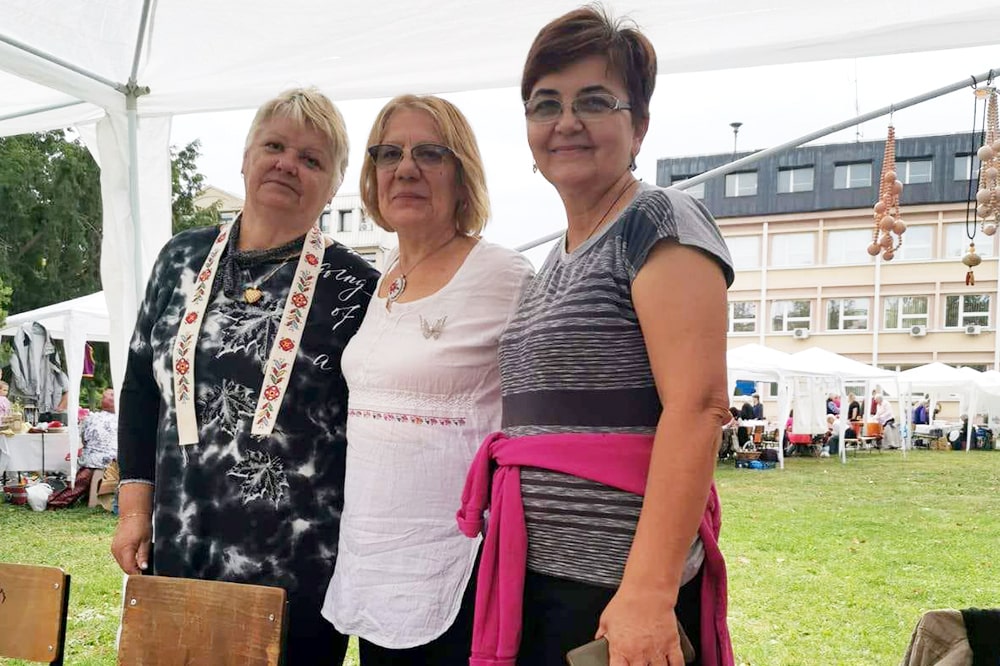 HBW organisations from Bulgaria, Macedonia, Albania, Montenegro, Bosnia and Herzegovina celebrated International HBWs day in Bačka Palanka, Serbia, in an embroidery festival.