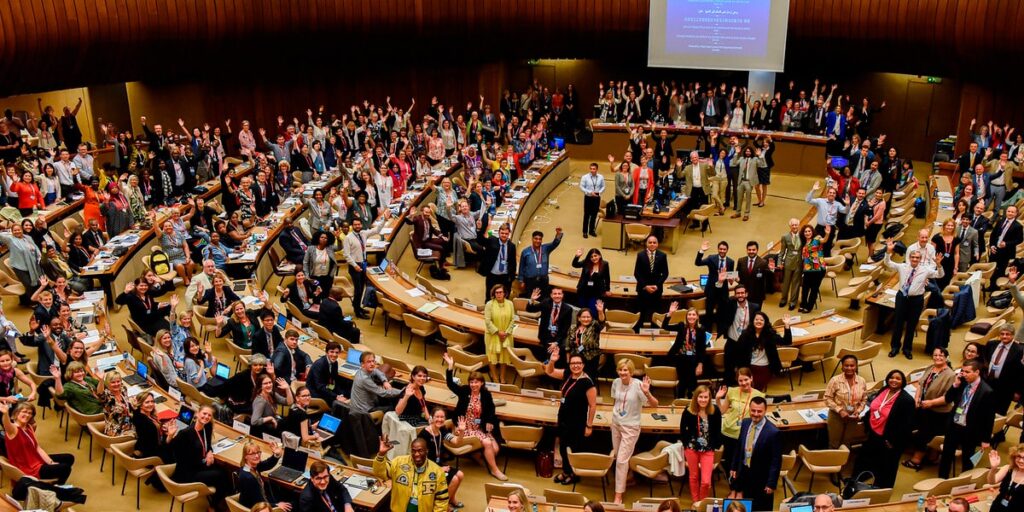 HomeNet International has once again been officially registered at the upcoming International Labour Conference, hosted by the International Labour Organization in Geneva from 5–16 June 2023. We will be sending a delegation of home-based worker leaders and representatives to actively participate in the event.
The conference will bring together worker, employer, and government delegates from the ILO's 187 Member States, who will engage in productive discussions on a wide range of crucial topics. These include fostering a just transition towards sustainable and inclusive economies, promoting the importance of quality apprenticeships, and advancing measures for robust labor protection.
As part of our commitment to advocating for the rights and well-being of informal economy workers, HomeNet International, in collaboration with our sister organizations International Alliance of Waste Pickers, the International Domestic Workers Federation (IDWF), the Self-Employed Women Association of India (SEWA), StreetNet International, and WIEGO, aims to effectively convey the demands and aspirations of informal economy workers worldwide. By doing so, we strive to create a world where decent work is a reality for all individuals, ensuring that the informal economy becomes a space of fairness and dignity.
Global Networks' Position Papers
Global Position Paper from Workers' Organizations in the Informal Economy on Achieving a just transition towards environmentally sustainable economies and societies for all
HomeNet International Delegation - 2023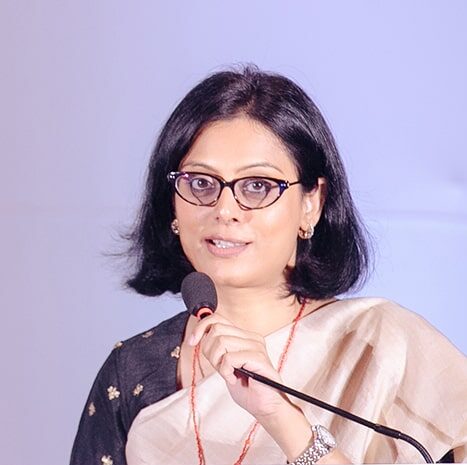 Janhavi Dave
is the first International Coordinator of HomeNet International and was formerly the Coordinator of HomeNet South Asia. She previously worked with SEWA and WIEGO. She has over 15 years of work experience of organising and building membership-based organisations of informal economy women workers.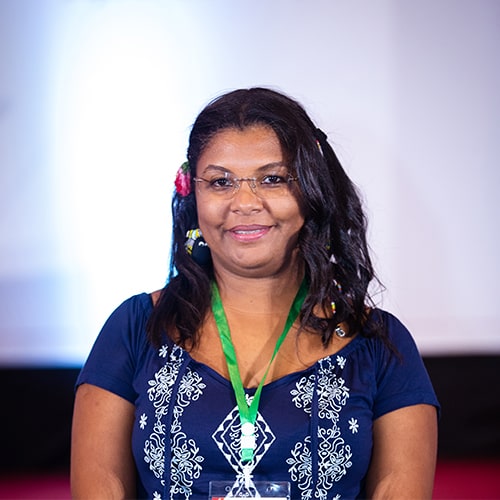 Edileuza Guimarães
is the president of ATEMDO - Associação de Trabalhadores em Domicílio da Economia Solidária in Brazil. She is also a member of the Interim Committee of COTRADO ALAC and has been strongly engaged in the Solidarity Economy movement since 2005 and is active in the causes that support workers from all segments of the informal economy.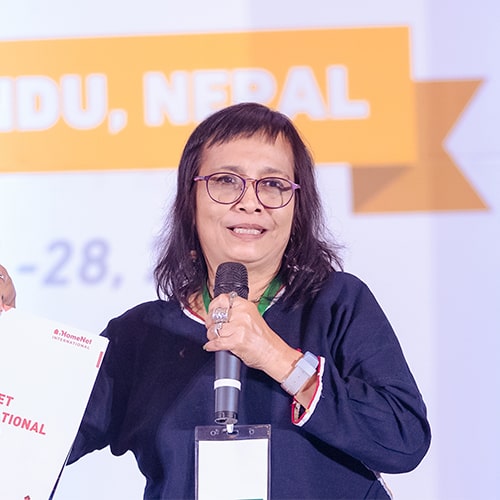 Suntaree Saeng-ging
started working with informal workers, including home-based workers, 30 years ago during the establishment of HomeNet Thailand, where she is currently a board member. She is also the executive director of HomeNet South East Asia.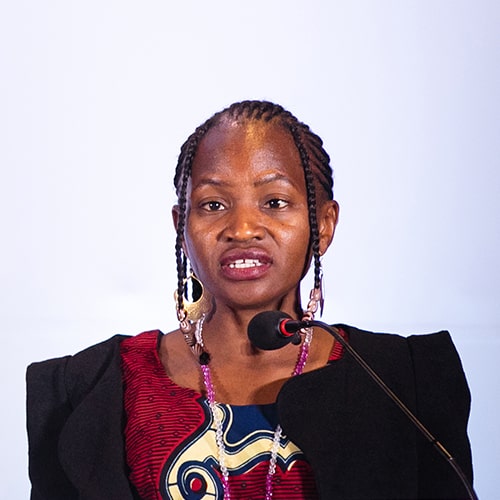 Betty Lunkuse
Betty Lunkuse is the Coordinator of Ngalo Buwereza Organisation a national member based organisation for Home Based Workers in Uganda Africa and the Founder of envirojewels Organisation which hand makes baskets and natural form jewellery for socio ,eco and economic livelihood of Women . She previously worked as a working committee member for Homenet International.
HNI Delegates Speaking at #ILC2023