We invite you to join the 16-day 2020 Global Campaign and amplify the voices of women workers worldwide. 
@16DaysCampaign
#NoMoreMissingRights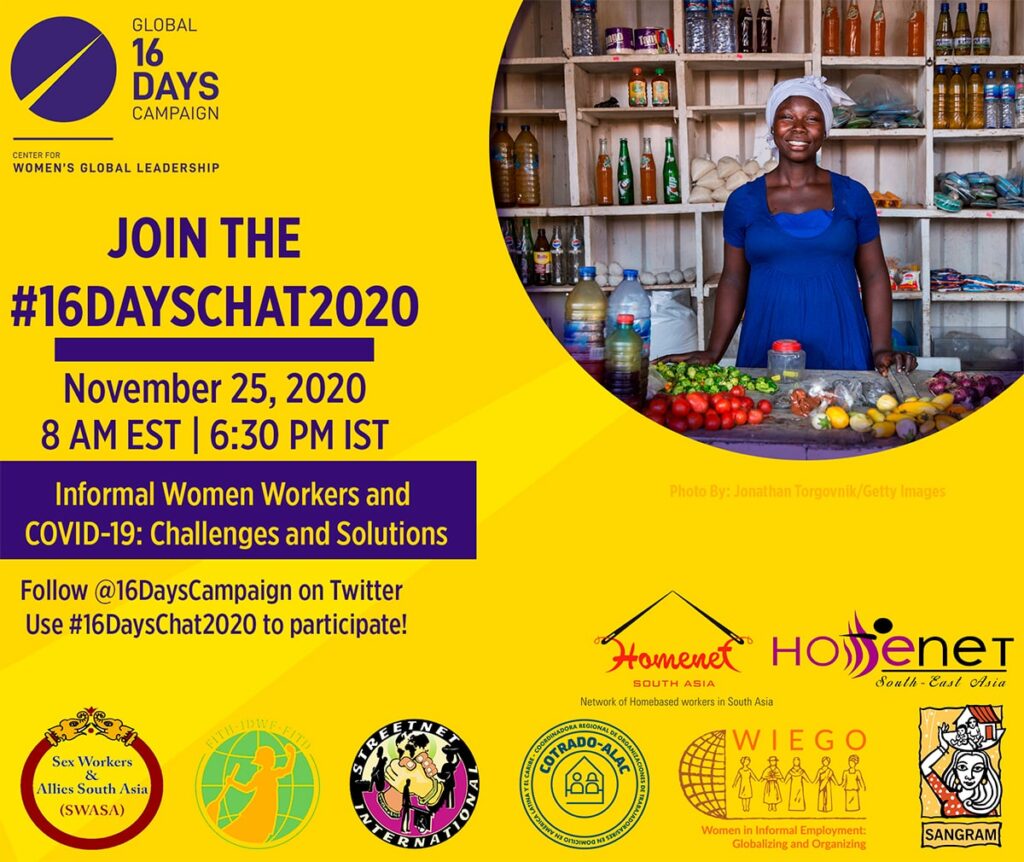 Download and disseminate the 2020 Campaign Advocacy Guide. The Guide highlights the concerns of informal women workers in six different sectors which illustrate the precarious situation of many women in the world of work, specifically domestic workers, home-based workers, street vendors, agricultural workers, waste pickers and sex workers.