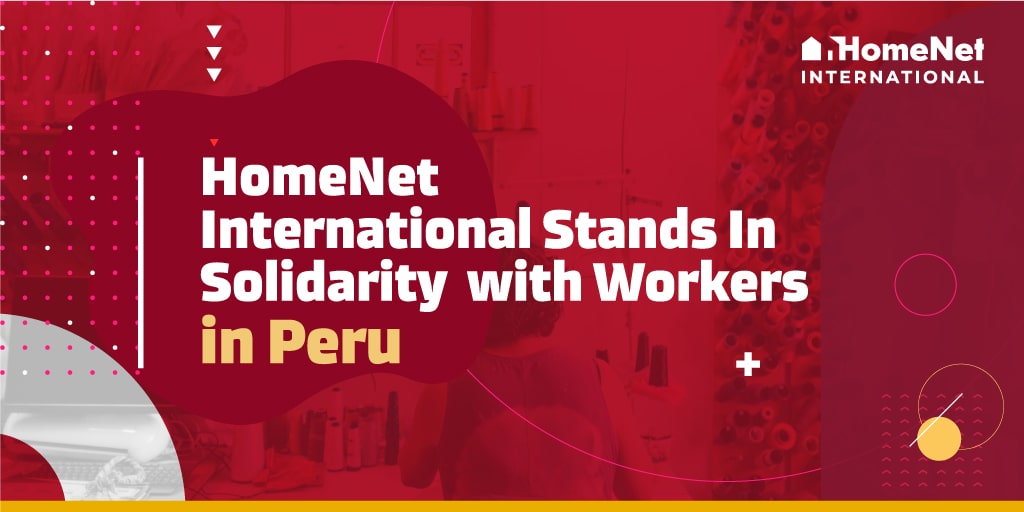 HomeNet International, representing around one million home-based workers in the informal economy from 75 affiliate organizations across 33 countries, stands in solidarity with workers in Peru, especially women workers in the informal economy, who have been affected by the social, political and institutional crisis that the country is going through.
The situation has already taken the lives of many and disrupted the livelihoods of thousands of people in Peru. We especially stand together in solidarity with the women and men whose fundamental right to protest is not being respected.
Workers are still recovering from the Covid-19 pandemic and this crisis is bringing even more hardship for them, taking up resources that could have been put towards recovery and support.
At HomeNet International, we believe in democracy, we believe in peace and we urge the leaders of Peru to come together and dialogue to achieve lasting peace and democracy in the country